Posted on April 17, 2017
Hospitality Design Magazine
"Hand Cut Burgers & Chophouse" – Highlighting Scottsdale's Restaurants
Jennifer Young • April 17, 2017
Thanks to the fine folks at
Hospitality Design magazine
for this article featuring
Hand Cut Burgers & Chophouse
in Scottsdale, Az.  We had such a blast creating the artwork located in various locations of the space. It's always a get down teaming up with the Davis Ink Design Team. View progress photos of all the artwork coming to life in the "Portfolio" section on this site.
Davis Ink  : http://www.davisinkltd.com
Hand Cut Burgers & Chophouse: http://www.handcutchophouse.com
Posted on September 10, 2016
Explore North Park Magazine  Art Issue  2016
"THE EVOLUTION OF ART" – Diving head first into the blossoming transformation of North Park through the years
Pages 20-24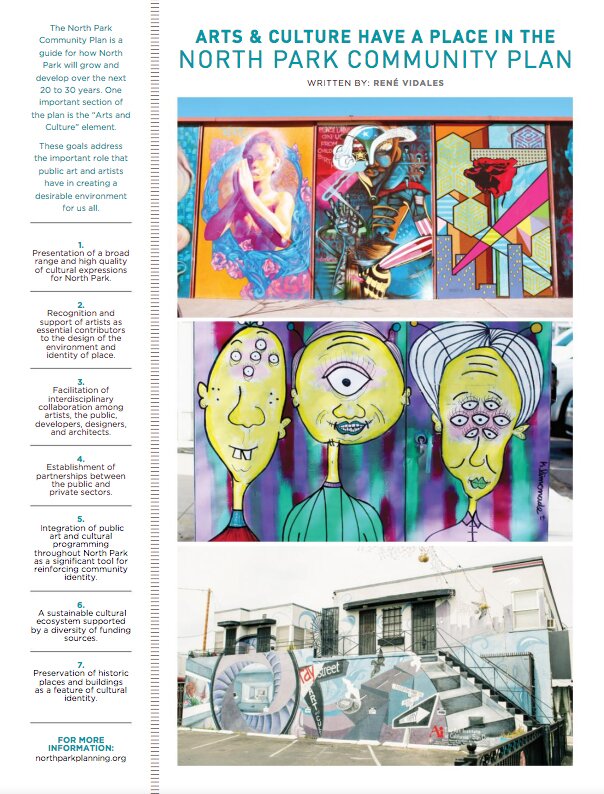 Explore North Park Magazine // Art Issue
Published on Aug 3, 2016
Thanks So much to Explore North Park Magazine for the Kreashun mural feature in the "Art Edition". We are honored to be a part of the North Park neighborhood.
The latest issue of the Explore North Park magazine showcases the ever-growing urban art scene in the community. Readers will get insight on all that North Park has to offer, as well as highlights on members of the community and the history of our great neighborhood.
Explore North Park  : http://www.explorenorthpark.com/
North Park Magazine "Art Issue" :  https://issuu.com/explorenorthpark/docs/2016_exploremagazine_artissue_issuu
Kreashun : http://www.kreashun.com
Posted on April 15, 2015
Studio Door Magazine  Volume 1, NO. 1 April 2015
"50 TO WATCH" – Highlighting San Diego's visual artists
Producer:  The Studio Door
Pages 44-45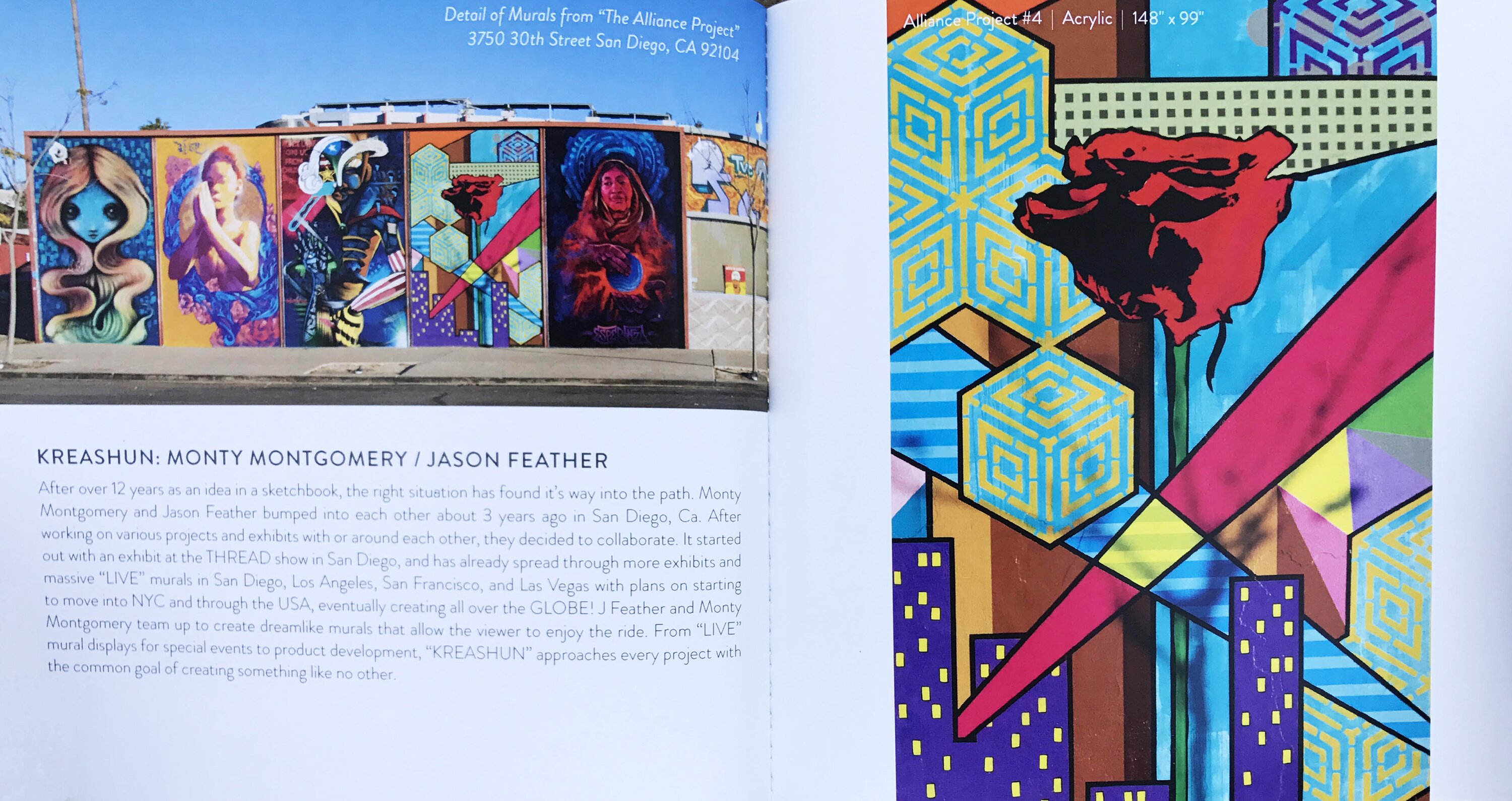 A big thanks to our great friend Mr. Maxx Moses for the amazing opportunity to create alongside so many talented individuals on "The Alliance Project".  Much appreciation to Patric Stillman, and the entire Studio Door family for the Kreashun mural feature in "50 TO WATCH". It was an honor to work with so many creative people on this project in the heart of North Park. Special acknowledgments to San Diego Visual Arts Network for their introductions to ensure that this premier project secured additional gallery participation and to the generosity of Greater San Diego's art community who embraced the project with open arms.
Posted on May 10, 2014
San Diego Reader  Art Issue  San Diego, California 2014
"10-foot rose blooms on 30th Street" – North Park murals restored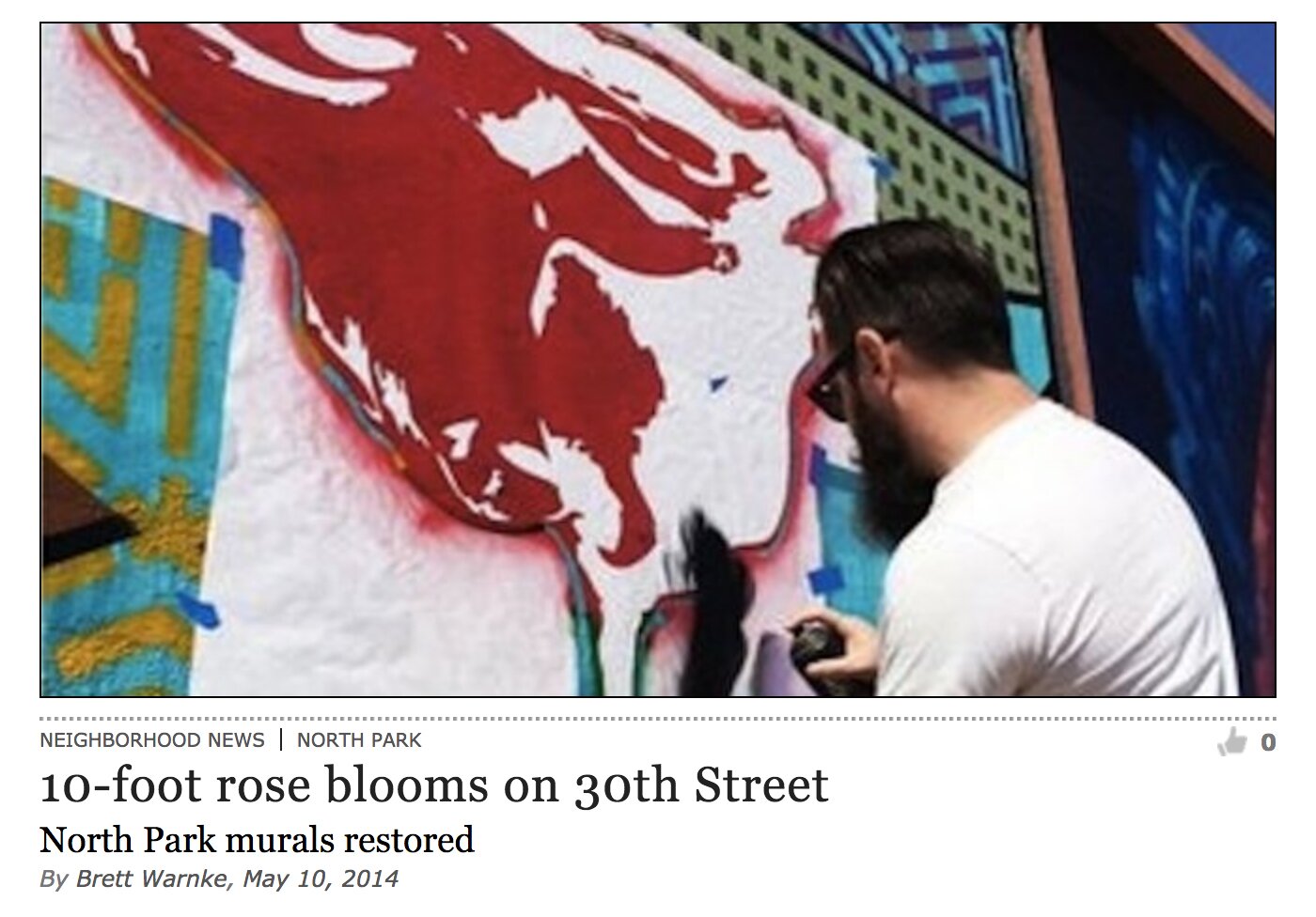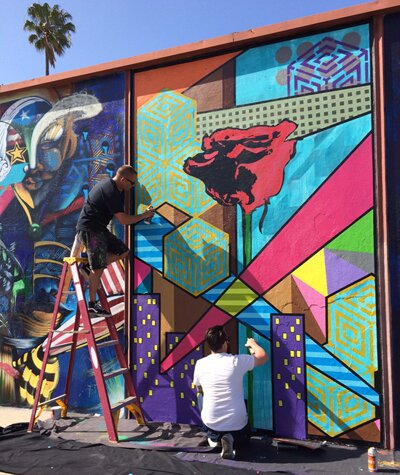 Thanks to the San Diego Reader for the feature. The restored mural is among others created by eight California artists, including Miguel Godoy of San Diego. The original project was completed in October 2012. All Artists will continue to try and keep the pieces crisp and full of LIFE!
Posted on November 7, 2013
ART SD 13 Show Catalog 5th Edition November 7-10 2013
[ COLLIDE ] – "Spotlight Artists"
Contemporary Art Fair
Founder & Director: Ann Berchtold
Page 4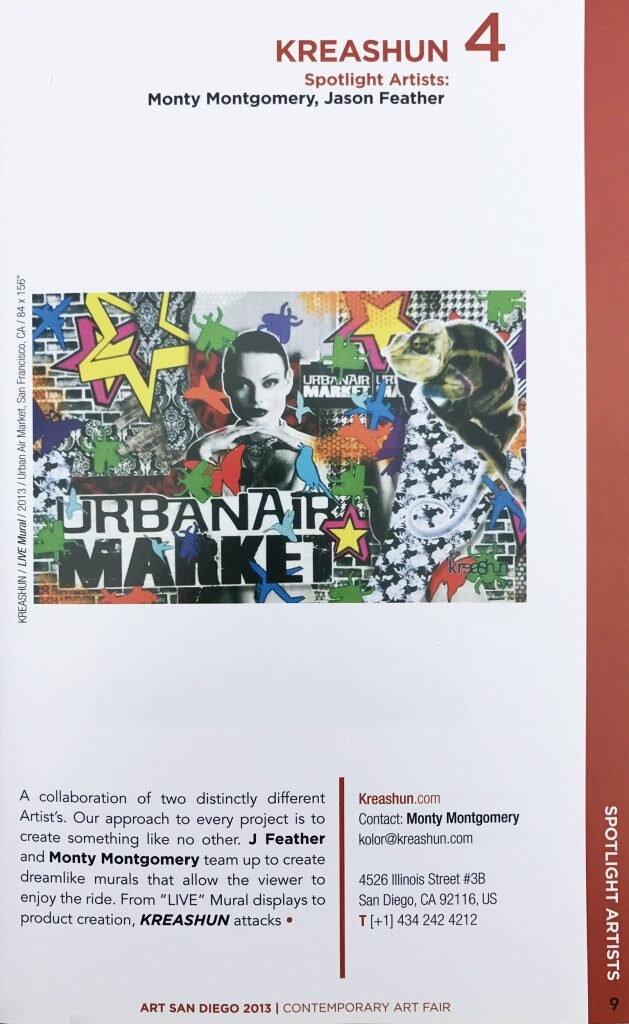 Thank you to Ann Berchtold and the ART SD 13 team for having Kreashun as part of this awesome  contemporary art fair right here in our home town of San Diego. It's an honor to participate in the powerful event and represent our city "LIVE"!
ART SAN DIEGO 2013 with presenting sponsor UBS Financial Services presents it's 5th Edition. The theme of this year in [ COLLIDE] which comments on different types of creative intersections – cross-disciplinary, cross-national, from art to film, from street to urban – and how they manifest in both a visual and social setting.
Posted on May 20, 2013
Graffiti Beach Magazine – Street Art Issue – Summer 2013 – Issue 004
Published on May 9, 2013
Graffiti Beach Magazine reveals emerging creatives around the globe. This issue is our Street Art Edition which focuses on showcasing unconventional street art methods and artists.
Pages 145-147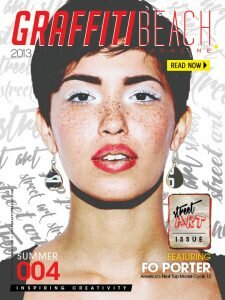 Thanks to Melanie Michaud and the Graffiti Beach crew for featuring  Kreashun in the webzine. Check out the newly released digital issue of the "Graffiti Beach Magazine" Street Art Issue 2013. View some of the work on the streets around San Diego, Ca. by PERSUE – GLOW – KREASHUN on pages 136-149.
Dave Persue : http://www.itsbunnykitty.blogspot.com/
GLOW : http://gloriamuriel.com/
Kreashun : http://www.kreashun.com/
Graffiti Beach Link: http://www.graffitibeach.com
Posted on April 14, 2013
San Diego Murals   A PIXELRGB Production   2009 -2013
"North Park / South Park / Normal Heights / City Heights"
"Alliance Project" Original View – Kreashun featured section "ROAR"
Edited by Jenny Lockheimers and photos by Nicolas Lockheimers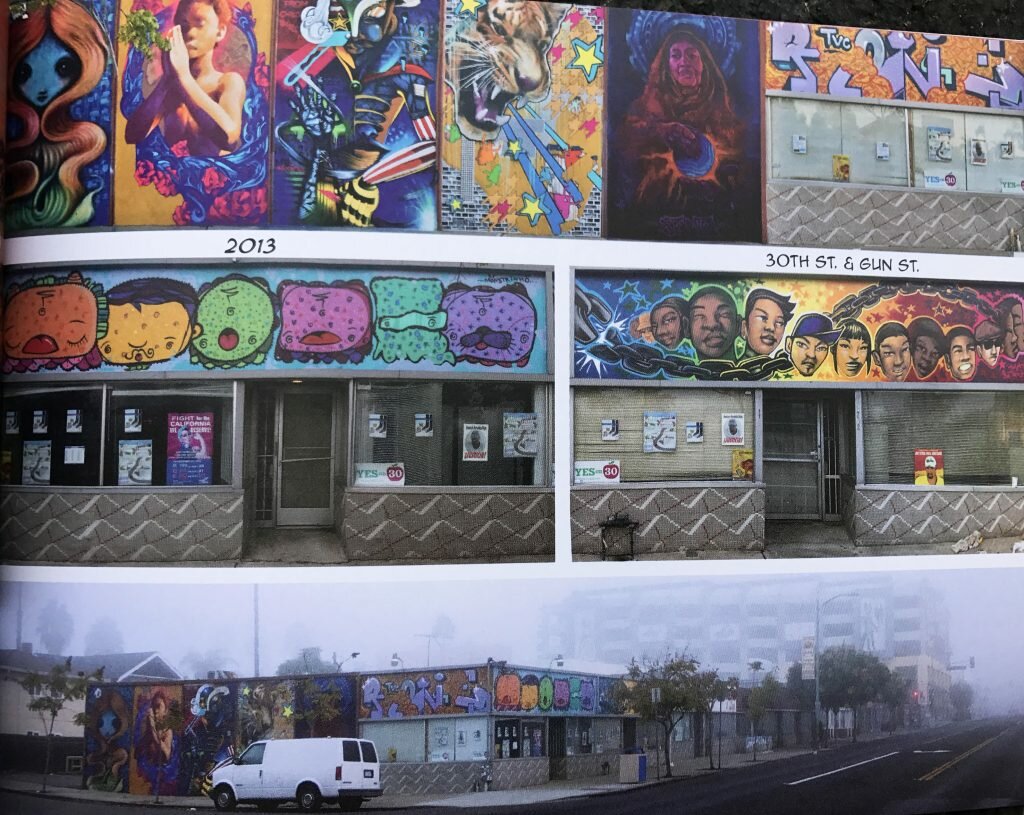 Thanks to Jenny and Nicolas for the feature in San Diego Murals. It was an honor working with so many San Diego friends on this project for the kids of our community. Nothing like giving back!  Special Thanks To: Maxx Moses/POSE2, WERK, SURGE, CROW, RAIN, PURSUE, GLOW, MONSTRINHO, TVC CREW, AWR, REYES, STEEL, MSK, EYE MAX 3D, MUNK, SLICK, KUYA, BRISK, CIRE, FEVER, and all other artists who contributed to this series.